"Walters, puppyish, is appealing as a manchild"
- ENTERTAINMENT WEEKLY
Recent Bookings
TV – Netflix's "YOU" season three – as Wes
TV – Spectrum Original "Manhunt: Deadly Games" by Lionsgate – as Officer Robert Sanderson.
TV – Paramount Network's "Coyote" starring Michael Chiklis – as Border Patrol Agent.
FILM – James in Independent Film "Angel."
WEB – Multiple web series and short films.
Representation
NEW YORK
Gina Stoj – ginastoj.usa@gmail.com / 310.564.2894
SOUTHEAST
RCM Talent – Laureen Muller – info@rcmtalent.com / 404.435.5998
The New Adventures of Peter and Wendy
The fan-favorite, award-winning digital series The New Adventures of Peter and Wendy has just wrapped its third (and final!) season. I executive produced, co-created, and starred in the project (as the immortal man-child Peter Pan). Currently, the show has OVER 2 MILLION VIEWS on YouTube and enjoyed an exclusive early-release of season three on the FULLSCREEN app!
You can watch the entire adventure right here:
Pemberley Digital's Welcome to Sanditon
I played the geeky love interest, Edward Denham, in the transmedia webseries Welcome to Sanditon from Pemberley Digital (a spin-off of the Emmy winning The Lizzie Bennett Diaries. Click below to view clips and get more information: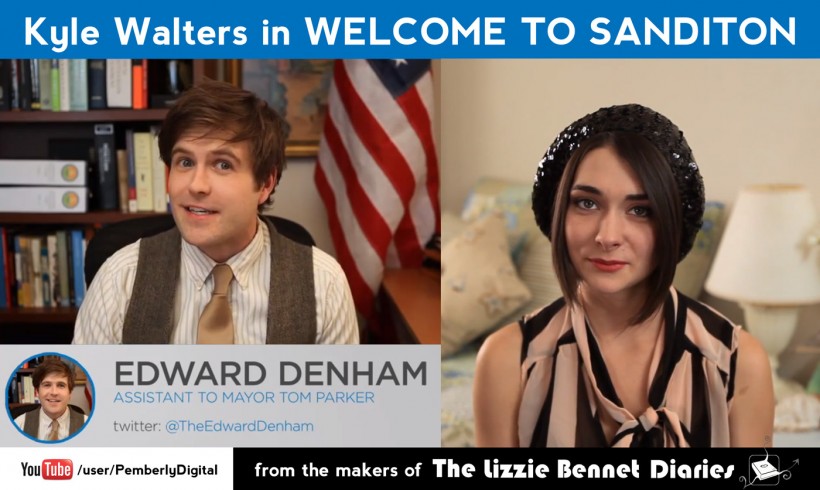 Welcome…
Welcome to the adventures of Kyle Walters (that's me!) I love telling stories and furthering the joy of escapism. So sit back, take off your shoes, and make yourself at home. In addition to acting and filmmaking, I am a web designer and visual artist, which you can check out here. I love hearing from people, so look me up on facebook, twitter, or instagram. Thanks for taking the time to visit my website. I hope your day today is the best day yet.